You don't need much in turning your Smartphone as part of your activity schedule and dairy machine. All involvement is the installation of Google Calendar. Google Calendar makes it easy for businesses to stay connected anytime and anywhere. Getting started simply means creating a Gmail account, a process that takes less than three minutes to complete. Once set up, users can access the followings:
Google Calendar Photo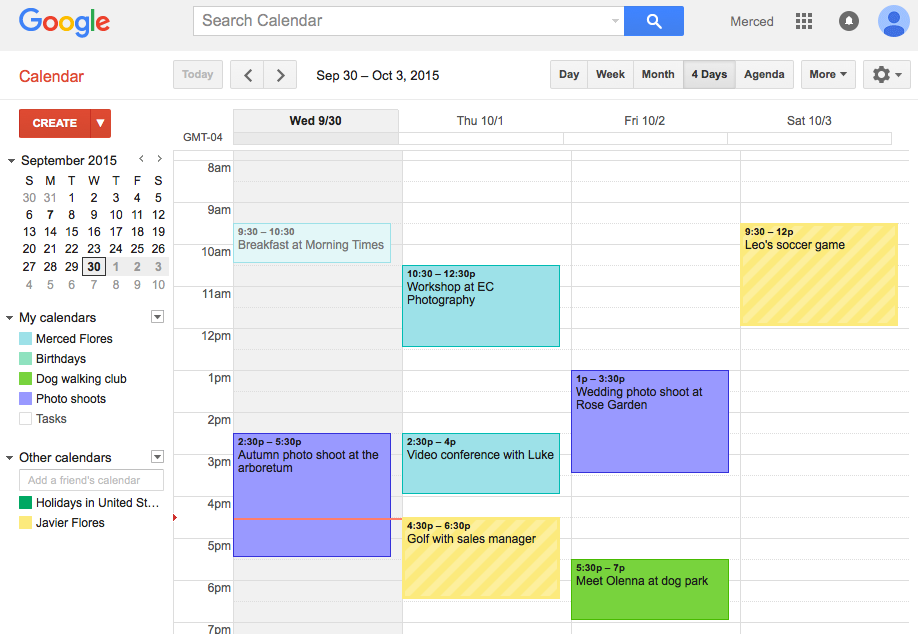 *Maximize Calendar
*Schedule meetings
*Get event reminder
*Prepare day, week or monthly to-do-list
*Get all resident country and world holidays-alert
*Set goals with time frame
*Send SMS text reminders to a phone or email
*Can be use to backup personal and organisational activies, which can be transfer to other smartphones.
*Very good fro secretarial and administrative scheduling works.
So in today's tech age, the smartphone has become a huge development in technology. Because the world of business is hectic, many people work on the go with their smartphone. Google Calendar is not only for use on the computer, but it is compatible with many different devices across the board. Your smartphone can be synced with Google Calendar to perform all the functions that can be executed on a computer, which some of them are mentioned above.
Installing Google Calendar is the same with that of others, just go to your smartphone download store and install it.